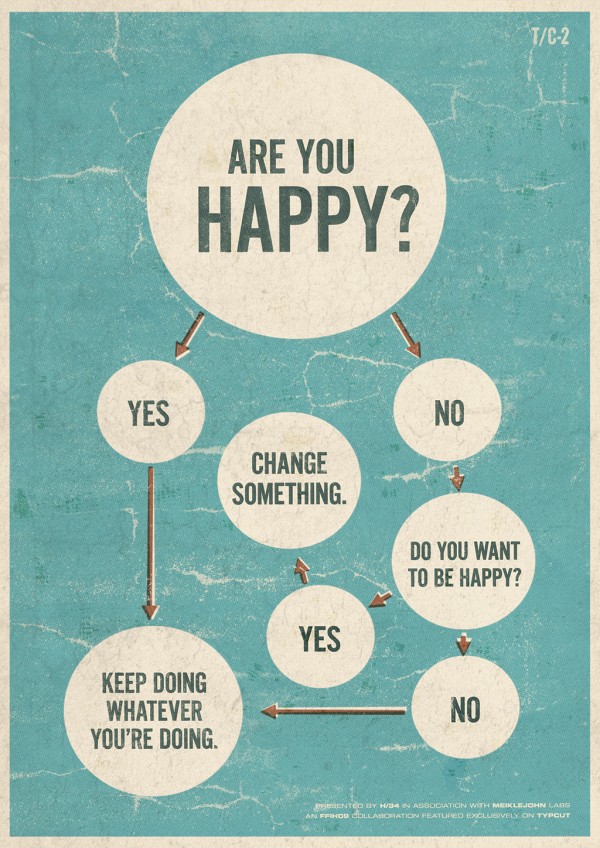 ---
SEPTEMBER 14, 2011 – ATLANTA, GA
Whole World Improv Theatre actor Tom O'Dea has announced that he will be taking a sabbatical from improv acting. Although the enjoyment he receives from entertaining Atlantans is vast, it is crunch time at his startup venture, Rocket Whale. Tom is currently working full-time securing ruby on rails development projects for him and his trusted business partner to work on. This work is necessary to provide funding for him to eat food, drink beer and retain shelter. It is also providing funding for his part-time job: continuing work on his checklist-based how-to platform, HowTracker.
Tom is also in the midst of trying to rent his house out, so that he and his roommate may move their stuff to other (separate) locations, where they would also sleep and park their cars (sometimes). Unfortunately, this does not magically happen. Should you know of anyone interested in renting a spacious and grand 3/2 in the Northlake/Emory area, please contact him.
The sabbatical is currently scheduled to last through November. Tom remains hopeful that he will be able to make WWIT a priority again at that time. While this means that he's now out of the running for a main stage promotion, he's positive that the 2 that do get promoted most certainly deserve it and will make the theater proud.
Of his temporary departure, Tom said, "Did you ever notice that a box of cigarettes smells like raisins? Trust me, it's true. Oh, hey, look at that man wearing animal cracker pants… he just fell off that bridge."
He also mumbled some sad story about the talented actors he'll miss working with, but I'm pretty sure he was lying.
When asked to comment, fellow actor John Raffa pondered, "I don't know where we're going to find another funny, white male. Those guys just don't come along very often."
It appears that Tom's absence will be mourned. Until he returns. Then everyone will just forget that he was gone for a while.
---
Why the West Rules – for Now: The Patterns of History, and What They Reveal About the Future is a phenomenal book if you enjoy the History Channel or Discovery's Planet Earth series. If this isn't you, then you should stop here and go back to watching TMZ.
The book tracks what the author defines as social development from 14,000 BC until the present, followed up by some reasonable predictions for the future. It can be dry at times but much more often than not it's a very interesting and insightful read. Here are my main takeaways:
Human beings are lazy, greedy and frightened animals.
They are constantly looking for easier, more profitable and safer ways to do things.
This search fuels innovation and growth in regards to social development.
A specific time and place gets the thought that it needs for that time and place.
The most important factor for determining why the West currently rules and why anyone has ruled at a given time is geography.
The West's reign may or may not be overtaken within the next 100 years.
Social development is exponentially higher now than at any other point in history.
The next 50-100 years (leading up to the singularity) might possibly be the most important and exciting times in the history of the human race.
In conclusion, this is my conclusive sentence. Consider this book recap concluded.
---
The breakup of The Pickles anti-dynasty in the spring of 2010 was a devastating/euphoric event for many of us. Though I'm happy to not be managing a team of misfits, I still love playing the game. The thought of playing an old man's game like softball just didn't sit well with me, so I decided to retire. However, The Spikes had some injuries and they called me out of retirement to join them in their Sunday 25+ league. And funnily enough, through 4 games, I'm doing alright. I've got a slash line (verbiage courtesy of Off Base Percentage) of .385/.500/.538 to go with 5 runs and 5 steals. Now, 4 games is an absurdly small sample size for baseball and at this point my stats could tank with 1 bad game, but I also FEEL like I'm a better player. I got to thinking about why and I've come to the conclusion that it's about focus.
You see, as manager of The Pickles, I not only had normal managerial duties such as setting the offensive and defensive lineups, making pitching changes and managing the personalities of 8-12 other idiots aside from myself, but there was also the list of Pickle-exclusive issues:
People showing up late or not at all with no notice, even when they said they'd be there
Having to bug people for money 3/4 of the way through the season
Considering shuffling the lineup because more than one player is hungover or still drunk
Breaking up fights between opponents and our rapscallion replacement players
Making sure nobody hurts their arm during pre-game Emanski bucket tossing practice
Setting up and participating in a pre-game slam dunk contest on a Fischer-Price hoop
I think you get the idea…
So now when I'm in the outfield I don't need to worry about whether I need to pull our starter, who has walked 4 people this inning and has yet to record an out due to at least 3 errors, in favor of someone else who, though not tired, has arm trouble and clearly has no business being a pitcher in a baseball game (this would be me). This has given me the ability to focus on defense, my next at-bat and how I'm going to get on base. The simple ability to focus on what I'm currently doing has vastly improved my play (though this post will certainly jinx that). This got me to thinking about my time at 3DScanCo and LDI.
Throughout my experience in the 3D scanning world, the leaders of my company (including myself) consistently had trouble with focus. We oftentimes got stuck working IN the business when we should have been working ON it. This is easy to do when in a money crunch or when it feels like you're the only one who can do a task. The key is to recognize those situations and work on a way to change things. Delegate. Do one thing at a time. Find good people you trust to do the other work and leave them alone to do it. Sounds like easy advice to follow and it is – until something goes wrong. When that happens, will you recognize your loss of focus and turn things around? It will be harder than you think.
You see, the difficult part is not doing the things I talked about above (delegation, etc.). The difficult part has to do with mindshare. Those rare free moments, like when I'm standing in the outfield waiting for a pitch, need to be devoted to thinking about what you WANT to be thinking about, not what you NEED to be thinking about. If you delegate a task to someone yet continue to think and worry about it, you haven't accomplished a thing. Likewise, if you're wasting your most creative thinking moments, like when you're in the shower or on the crapper, on things that are menial, unimportant or outside of what you'd like to be focused on then consider it a good sign that a change needs to be made.
---
I've been back Up Above for over a month now and it's time I wrapped this thing up. Overall, it was a great trip and I had an amazing time. I would have loved to have had someone else there with me, but I wouldn't hesitate to take another solo trip if that's what it came down to.  I'd also like to spend another 2 months in Australia, and probably 2-3 months in New Zealand as well.  This world of ours is quite the scene and it'd be great to see some more of it!
A lot of people ask me my favorite part of the trip and it is pretty tough to choose. With a gun to my head, I'd probably say that diving on the Great Barrier Reef was it, but there are a lot of 1a's. The Daintree Rainforest was amazing. The New Zealand countryside and black sand beach sunsets were beautiful. Wine country with Kim and Will was a ton of fun and I was so glad to get to see them. And the Gold Coast and Brisvegas beaches with my adopted Aussie family were tremendous.
Here's some interesting things I learned about Australia and New Zealand:
Things aren't big in Australia. They aren't huge, grand, giant or gigantic. They're MASSIVE. Massive waves, massive burgers, massive sales at the used car lot. It's all massive!
Australians like to discuss U.S. politics and their 2 main political parties can be dumbed down to Liberal and Super-Liberal. They have no problem letting you know how they feel or asking for your views on the issues at hand.
New Zealand is over 1000 miles from Australia and the New Zealanders will remind you of that with little provocation.
Meat pies and meat pastries are delicious and beat the hell out of American fast food.  Speaking of fast food, Burger King is known as Hungry Jacks in Australia and as you could guess, it's the same with slight menu variations.
Australians are either 10 years ahead of the game or 20 years behind as far as fashion goes. I thoroughly enjoyed this.
Light beer is not low-calorie. Light beer is low-alcohol.  During certain AFL games only light beer is sold, making it virtually impossible to get shingled in 2 hours unless massive pre-gaming takes place. This is probably a good idea.
Speaking of beer, it is expensive. Really expensive. ~$40(U.S. dollars) for a 24-pack of PBR comparable beer. $50 for Miller Lite quality. Liquor is also expensive. Wine can be reasonable and is only slightly more expensive.
There are a lot of creepy-crawly, poisonous or sharp-toothed beings that can kill you in Australia. These beings do not exist in New Zealand.
I'm sure I've forgotten some things but I'll update the list if I think of something!
I want to thank everyone that was kind enough to donate to Drew's Crew. Drew raised over $21,000 for the Cystic Fibrosis Foundation and continues her fight to find a cure! As a reminder, you can follow her daily exploits at www.drewdotson.com.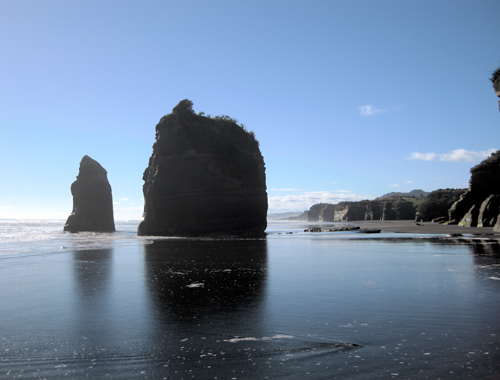 I will leave you all with one more thought. As a human being that enjoys the comforts of an industrialized, modern world, I am guilty as a polluter of Earth. However, I do recycle as much as I can and I do not purposely litter unless it's biodegradable, like an apple core. I bring this up because one thing that saddened me while exploring the beautiful sight pictured above was the appearance of little plastic bits mixed amongst the seaweed that gets washed up with the tide. It definitely took some beauty away from the marvelous natural scenery and it was sad to think about how we are doing this to the entire planet. I regret not taking some photos of it all, but you can get an idea of what the plastic bits looked like and of what we're doing to our oceans and beaches by learning about the Texas-sized garbage gyre currently spiraling in the middle of the Pacific Ocean. I urge you to watch at least the first 3 minutes of this video.  The more you know…
---
G'day! I'm here in Cairns in northeast Australia, hangin' out by the pool at the YHA Cairns Central hostel. Getting here wasn't all that bad except for LAX, as I expected. Not only did I get to walk a half-mile to go from one terminal to the other, but I got to wait in a 1+ hour security line when I got there. At least I was able to switch my middle seat to a window. With the added bonus that nobody sat next to me, it was a fairly comfortable 12 hour flight. Plus, the beer was free! Once I arrived in Cairns I got to have a wonderful discussion with a customs officer most likely because, when you think about it, who books a solo 34-day trip to Australia 3 days in advance? I do, that's who.
On arrival I got to meet 3 of my 4 roommates: 2 Vancouverites named Bryan and a guy from Taiwan who has decided to go by "Martin". I don't think that's his real name. The 4th guy is a French guy named Benjamin who pretty much keeps to himself. "Martin" is a little quirky and has been rocking a #9 Dream Team Michael Jordan t-shirt jersey for 2 days now, so he's got that going for him. The Bryans have been here for 2 months already and I'm the first American they've met, which was surprising.
Last, a medical update. I've got a blister on the bottom of my right foot, which does not help the flip-flop situation. I'll keep you all updated…
---
Whether you call her Drewdle, Drewberly, Drewperton, Drizzle, Drewsephine or just plain Drew, my friend Drew Dotson remains an inspiration to all.  You see, Drew has Cystic Fibrosis, one of the most prevalent life-shortening genetic diseases. Although it is heart-breaking to think about her situation, Drew inspires me on a daily basis just by trying to live her life to the fullest.  Whether I'm sharing the improv stage with her or just g-chatting away about nonsense, I am always in admiration of her courage. Please take a moment to check out her web site and maybe donate a few bucks to Drew's Crew as they take steps to cure Cystic Fibrosis.  She'll be sponsoring my blog posts for the next month while I'm in AUSTRALIA and NEW ZEALAND!
Yes, I am headed down under to see Australia, visit Kim and Will and also visit some family in New Zealand that I've never met before.  Hooray for family!  I'll be starting my trip off in Cairns to go diving on the great barrier reef (I'm certified thanks to the Thomas J. Susco duo) and to traipse through the rainforest. Then it's down south even further to Melbourne to see Kim and Will, who moved there over a year and a half ago. The trip finishes off with quick stops in Sydney, Brisbane and Oakura, New Zealand.  I'll be posting pictures and updates from the trip as it happens, so stay tuned!
---
We're back!  Russ's server had a meltdown and is out of commission for a while.  While I offered to help him with the costs of fixing it (he HAS been hosting free web sites for us for years), he has to get it shipped home to Texas, fixed up and finally, sent back to NY.  I figured that'd take a while and since The Pickles baseball team is no more (say it ain't so), I've moved tomodea.com to the best hosting company ever.
Why are The Pickles done?  Let's just say I can't wait to coach a Little League team.  I imagine they pay (probably on time), show up to games and practices, and even care about winning.  And since I've been officially laid off, I don't mind not having another headache to worry about.
Whaaaaat, you got laid off?  Say it ain't so (again)!  Believe it.  It looks like the 3D scanning career for Mr. O'Dea is over for the imminent future.  I can't say I'm surprised or angry at the move.  The 3D scanning services industry is a tough one and I actually recommended to the owners of LDI that something along these lines needed to happen.  It was the right business move and sometimes you need to put the company before your own personal interests.  So do me a favor and help my boys Kevin and Darin out by getting some 3D laser scanning done by LDI's Atlanta, GA office.
Being unemployed with no urgency to find "just another job", I will be posting more often on this here blog.  I'm planning a trip to Australia to see Kim and Will so I'm sure there will be some pictures on here soon of an extremely white person at the beach.  Although I'm sure that's pretty much the norm in Australia.  Zing!  I'll also be posting some more musings on the other things going on in my life, as well as my thoughts on business.  Stay tuned!
---